Senova Group companies are specialized in commercial trading and injection moulding.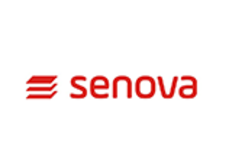 Senova Kunststoffe GmbH & Co. KG
Senova trades products of its sister companies Senoplast and Zell-Metall (Western Austria only) as well as products of non-Klepsch-Group companies.
To portal
Seletec Plastic Products GmbH & Co. KG
Seletec is specialized in the development and manufacture of high quality injection moulding products for technical applications.
To portal